WEEKLY FOOD SPECIAL for 12/21-12/25
Spaghetti & Meatballs w/ Garlic Bread $9.95
WEEKLY DRINK SPECIAL for 12/21-12/25
CARAMEL APPLE Caramel Vodka & Apple Cider
PLEASE JOIN US ON CHRISTMAS EVE! THE POST WILL BE OPEN FROM 12 PM-6 PM, WITH A CHRISTMAS EVE PARTY FROM 4 PM- 6 PM!
*THE KITCHEN WILL NOT BE OPEN, BUT SNACK FOODS WILL BE AVAILABLE! *
AND WE HERE AT THE POST WANT TO WISH YOU AND YOUR FAMILY A VERY MERRY CHRISTMAS! As a reminder, the Post is CLOSED Christmas Day and New Year's Day. New Year's Eve hours are 12 pm- 6 pm!
After you rip open the presents and spend time with the family that came in from out of town, remind them to join you at the Post for Trivia Night!
DJ BILL WRIGHT will be ending the year with some fun "boozy" trivia on WEDNESDAY DECEMBER 29th from 6:30 pm- 8:30 pm! This event is open to the public!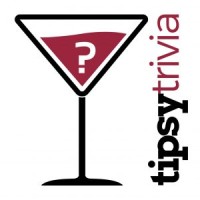 AND NOW FOR SOME ANNOUNCEMENTS…
All of your PA Lottery needs can be met at the Post! Come on out to play some KENO, HORSE RACING, CAR RACING, DAILY NUMBER and POWER BALL. We have something for everyone!
Please stop out at the Post and get your 10 DAYS OF CHRISTMAS tickets now! 
Please re-new your memberships no later than December 31, 2021!